Retro Mobile Games
Some games are available only on desktop – try our mobile games app.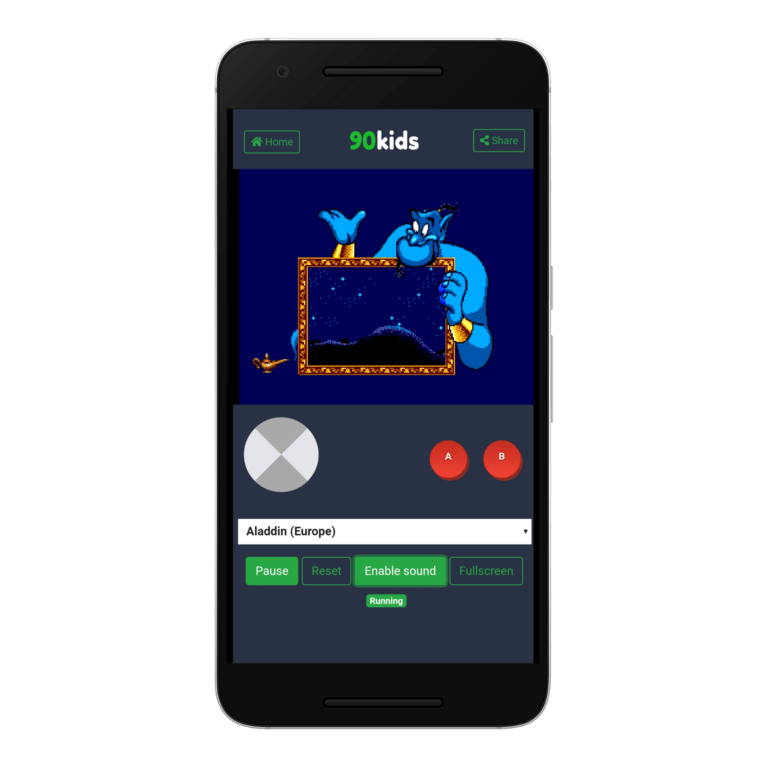 How To play flash games in Google Chrome
Step 1: Select the padlock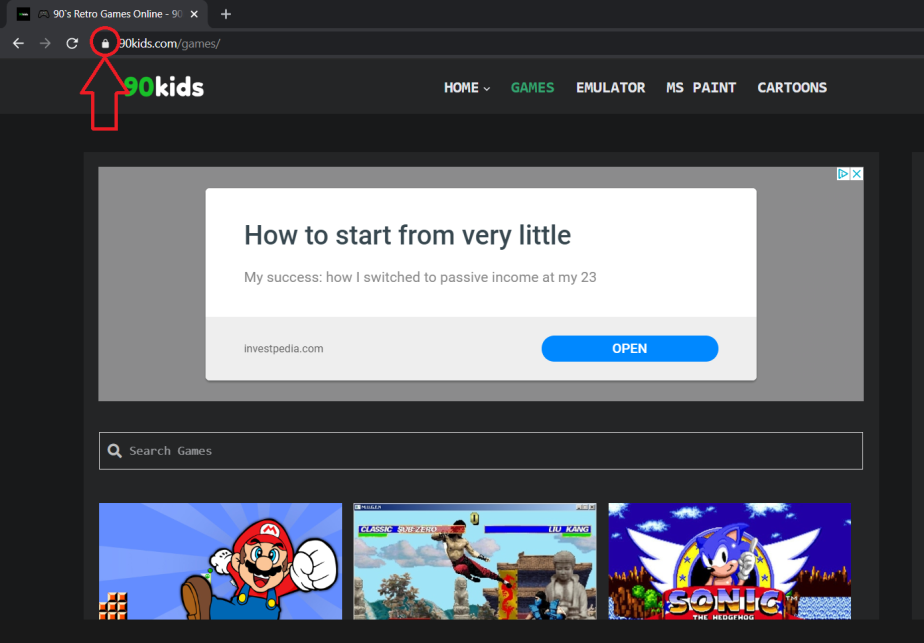 Once the page has opened , select the padlock or information symbol in the address bar to the left of the URL.
Step 2: Allow Flash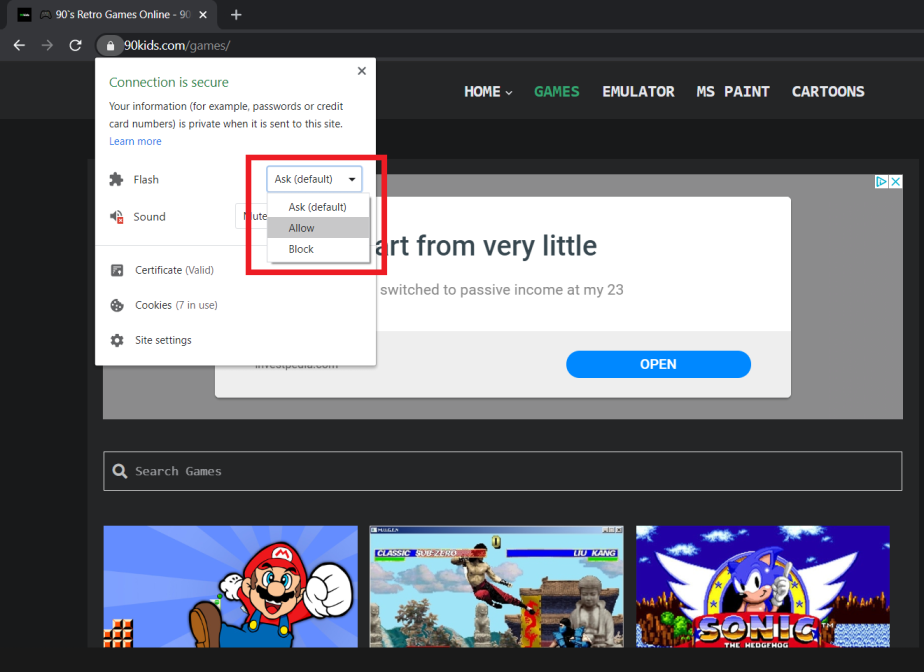 Using the drop-down box next to Flash in the site's settings, select Allow.
Alternatively, you can right click (or tap and hold) and select Enable Flash from the pop-up window, followed by Allow on the notification that appears.
Step 3: Refresh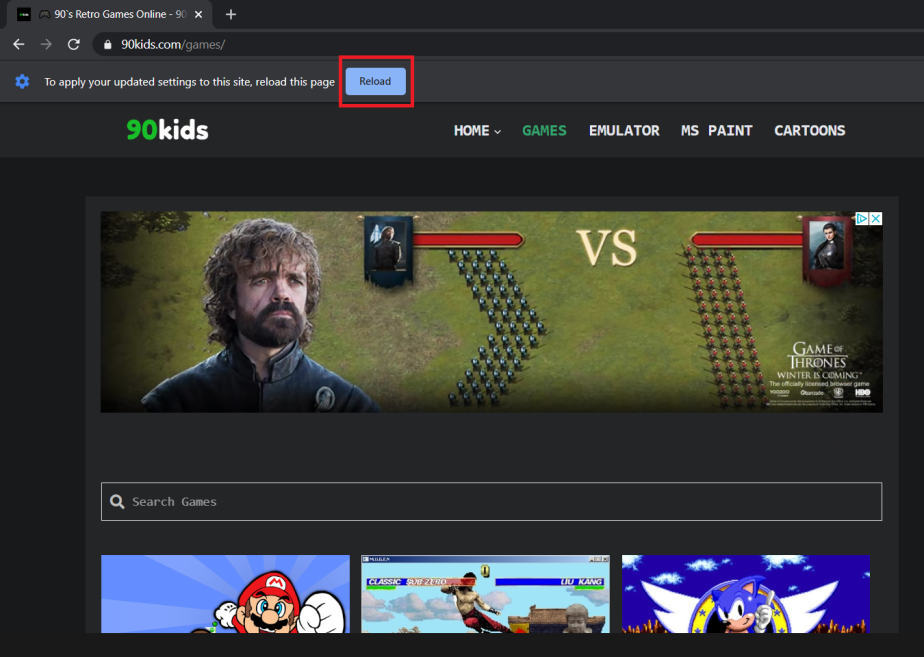 To allow the Flash content to run, you will then need to refresh the page. You can use the small pop-up that appears at the top of the main Chrome window to Reload the page, press the circular arrow button next to the address bar, or press the F5 key on your keyboard.
If the site still doesn't load properly, try a hard refresh by pressing Ctrl + F5. If that still doesn't work, double check that you weren't sent to a different URL for a browser with Flash disabled (as evidenced in the image above). If that was the case, navigate back to the original Flash website you tried to access.
In game settings
Doom is a first-person shooter video game developed by id Software and published by Bethesda Softworks. It was released worldwide on Windows, PlayStation 4, and Xbox One in May 2016 and is powered by id Tech 6. A port for Nintendo Switch was co-developed with Panic Button and released in November 2017.[1] A reboot of the Doom franchise, it is the fourth title in the main series and the first major installment since Doom 3 in 2004.
Doom was announced as Doom 4 in 2008, and that version underwent an extensive development cycle with different builds and designs before the game was restarted in 2011 and revealed as Doom in 2014. It was tested by customers who pre-ordered the 2014 Bethesda game Wolfenstein: The New Order and also by the general public. Mick Gordon composed the music for the game, with additional music contributed by Ben F. Carney, Chris Hite, and Chad Mossholder.
Players take the role of an unnamed space marine as he battles demonic forces from Hell that have been unleashed by the Union Aerospace Corporation on a future-set colonized planet Mars. The gameplay returns to a faster pace with more open-ended levels, closer to the first two games than the slower survival horror approach of Doom 3. It also features environment traversal, character upgrades, and the ability to perform executions known as "glory kills". The game also supports an online multiplayer component and a level editor known as "SnapMap", co-developed with Certain Affinity[b] and Escalation Studios, respectively.
Doom was well-received by critics and players. The single-player campaign, graphics, soundtrack, and gameplay received considerable praise, with reviewers crediting the game for recapturing the spirit of the classic Doom games and first-person shooters of the 1990s, whereas the multiplayer mode drew the most significant criticism. It was the second best-selling video game in North America and the UK a few weeks after its release and sold over 500,000 copies for PCs within the same time period. A sequel titled Doom Eternal was announced at E3 2018 for Nintendo Switch, Windows, PlayStation 4, Xbox One and Stadia and was released on March 20, 2020, with the Nintendo Switch port coming later in 2020