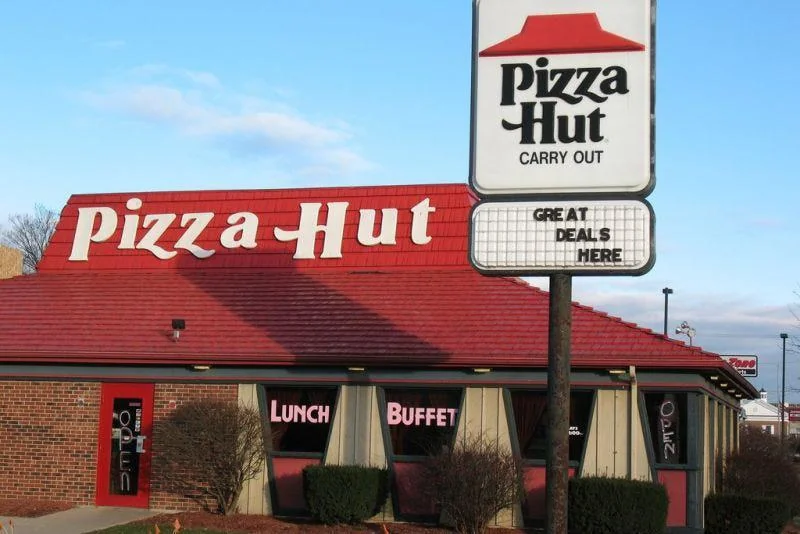 Pizza Hut is a household name in the world of pizza, known for its delicious pies and comfortable dine-in atmosphere. The chain has been around for decades, and in the 1990s, it was at the height of its popularity. During this time, Pizza Hut was a go-to spot for families, friends, and even dates, thanks to its welcoming ambiance and tasty offerings.
One of the most notable things about Pizza Hut in the 90s was its signature red-roofed buildings. These iconic structures could be seen in towns and cities across the United States and around the world. Inside, the decor was cozy and casual, with red and white checked tablecloths, wooden chairs, and comfortable booths.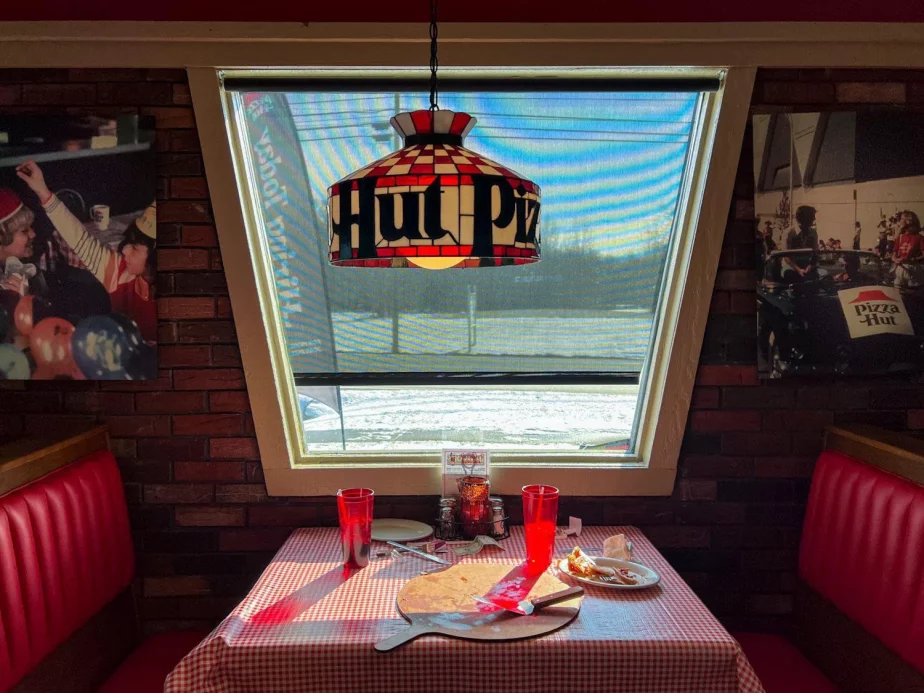 One of the most popular items on the Pizza Hut menu in the 90s was the Personal Pan Pizza. This individual-sized pizza was perfect for kids or for anyone who wanted a quick and tasty meal. It was also a great option for lunch, and many people would stop by their local Pizza Hut on their lunch break to grab a Personal Pan Pizza and a soda.
Pizza Hut's famous stuffed crust pizza also made its debut in the 90s. This game-changing pizza featured a crust filled with melted cheese, adding an extra layer of flavor and excitement to every bite. It quickly became a fan favorite and is still available on the menu today.
In addition to pizza, Pizza Hut also offered a variety of other menu items, including salads, pasta dishes, and desserts. One of the most popular desserts was the iconic Chocolate Chip Cookie Pizza, a giant cookie topped with chocolate chips and served warm and gooey.
Another thing that set Pizza Hut apart in the 90s was its commitment to community involvement. The chain sponsored youth sports teams, hosted fundraisers, and even gave away free pizza to kids who read a certain number of books. This made Pizza Hut a beloved and trusted brand, not just for its food, but for its dedication to making a positive impact in local communities.