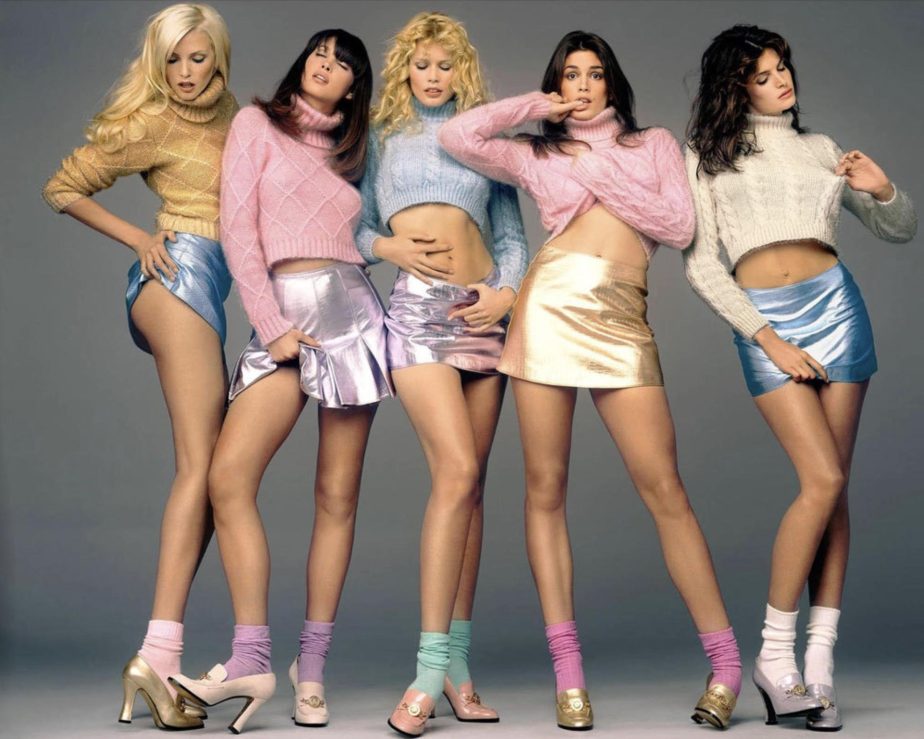 In 1994, the world of fashion was dominated by five models: Nadja Auermann, Christy Turlington, Claudia Schiffer, Cindy Crawford, and Stephanie Seymour. Known as the "Big Five," these models were at the forefront of the industry and helped shape the fashion world into what we know today.
Nadja Auermann, a German model, was known for her striking features and statuesque figure. She quickly became a favorite of designers like Karl Lagerfeld and Gianni Versace, and her unique look set her apart from other models of the time.
Christy Turlington, an American model, was also a favorite of designers and photographers alike. With her natural beauty and effortless grace, Turlington was a muse for photographers including Steven Meisel and Herb Ritts. She was also known for her philanthropic work, founding the nonprofit organization Every Mother Counts to improve maternal health around the world.
Claudia Schiffer, another German model, became one of the most recognizable faces of the 1990s. With her blonde hair and blue eyes, Schiffer graced the covers of countless magazines and became a household name. She was a muse for Karl Lagerfeld and starred in campaigns for Chanel, Guess, and Revlon.
Cindy Crawford, an American model, was perhaps the most famous of the Big Five. With her signature mole and all-American looks, Crawford was a staple of the fashion world in the 1990s. She also became a successful businesswoman, launching her own skincare line and hosting the TV show "House of Style."
Stephanie Seymour, an American model, was known for her sultry looks and confident demeanor. She was a favorite of photographer Richard Avedon and starred in campaigns for Versace and Victoria's Secret. Seymour also had a successful acting career, appearing in films like "Pollock" and "The Art of War."
Together, the Big Five revolutionized the fashion industry and set the standard for models to come. They were more than just pretty faces – they were businesswomen, philanthropists, and cultural icons. Even today, their influence can be seen in the industry, from the rise of supermodels to the popularity of '90s fashion trends.