The Pioneer VSX-9500S was a high-end home theater receiver released by Pioneer in the mid-1990s. With a hefty price tag and a host of advanced features, it was a popular choice among audiophiles and home theater enthusiasts at the time.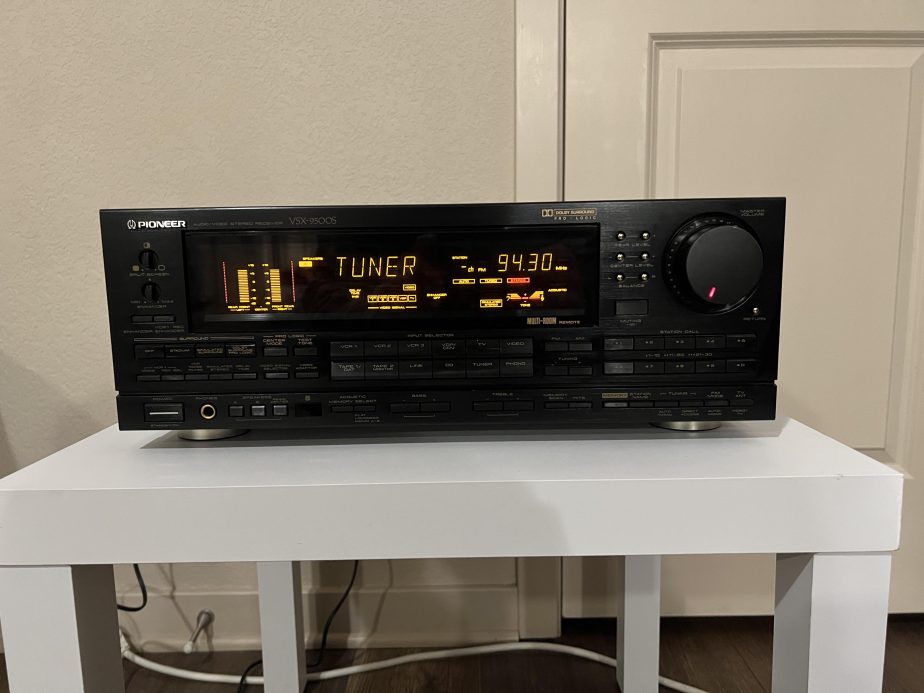 One of the standout features of the VSX-9500S was its support for Dolby Digital and DTS surround sound formats. This allowed users to enjoy movies and other content in immersive, multi-channel sound that really brought the action to life. The receiver was also equipped with a variety of input and output options, including support for component video and multiple digital audio connections.
In addition to its advanced audio capabilities, the VSX-9500S was also equipped with a range of other features that made it a versatile home theater hub. It had a built-in AM/FM tuner, and could be connected to a CD player or other audio sources for playback through the home theater system. It also had a number of connectivity options, including support for wired and wireless remote control.