Since the 1990s, little has changed at this Target café.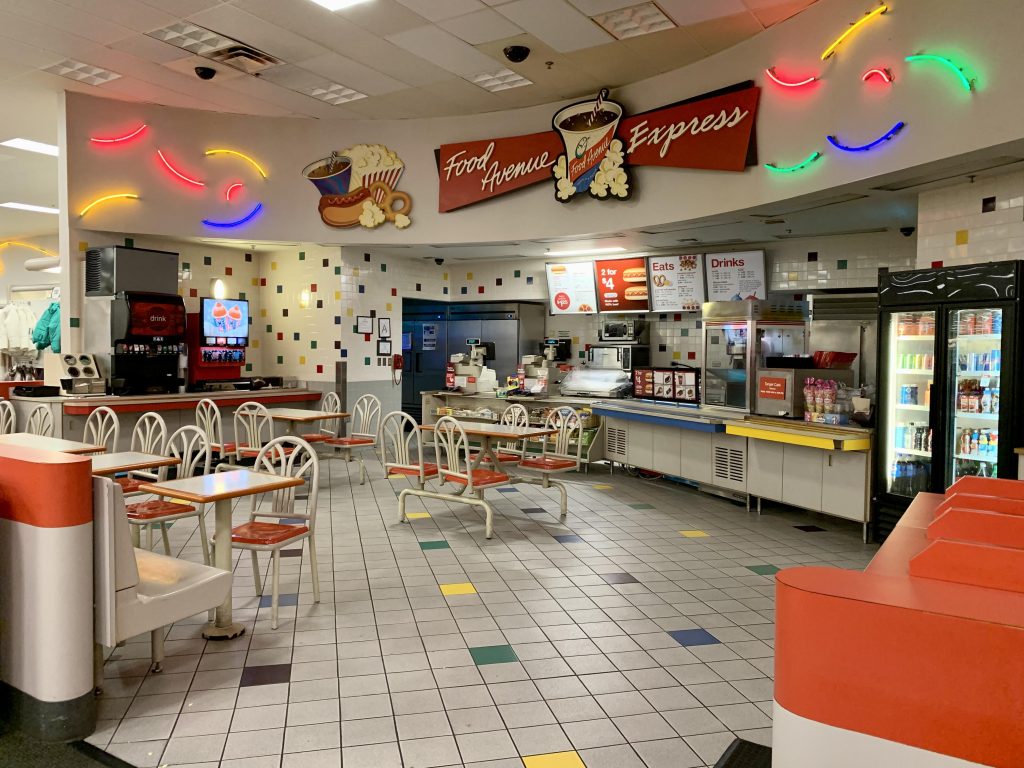 A reddit user shared a picture of Food Avenue Express, a Target café that had been frozen in time, in August. Neon squiggles, rough plastic chairs, and cartoonish depictions of the cafe's menu items—popcorn, hot dogs, and pretzels—all contribute to the Saved by the Bell-inspired decor.
Since then, the post has received more than 61,000 likes and 1,600 comments, many of which expressed regret for the long-gone eatery.